Each invitation template boasts a kaleidoscope of colors, creating a visually striking and dynamic appeal. The vivid hues are carefully chosen to radiate positivity and energy, setting the perfect tone for a lively birthday celebration. Whether you're planning a party for kids or adults, these templates offer a versatile and cheerful canvas to express the festive spirit.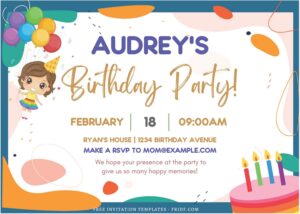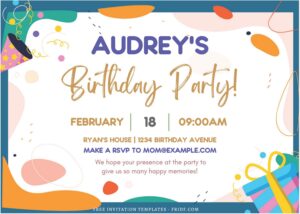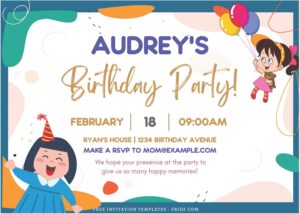 The colorful elements in the templates range from balloons and confetti to streamers and party hats, creating a festive atmosphere that promises an unforgettable celebration. The bold and bright designs are not only eye-catching but also evoke a sense of excitement and anticipation among your guests.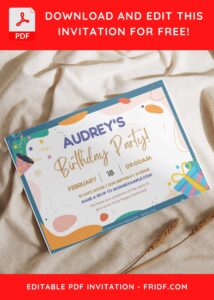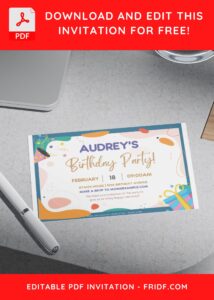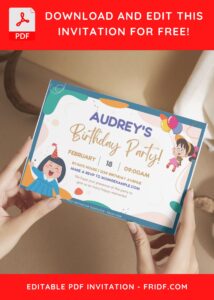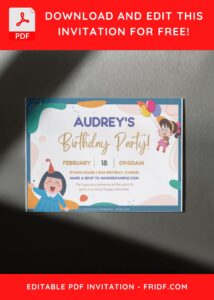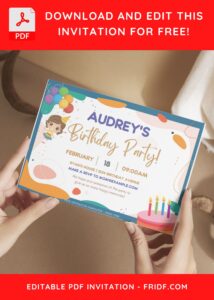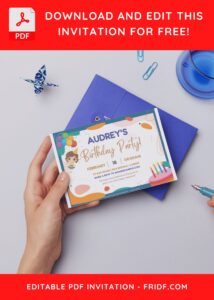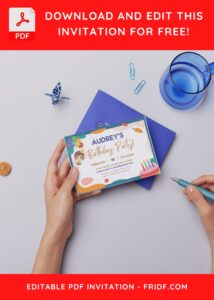 DOWNLOAD FREE EDITABLE PDF INVITATION HERE
What makes these templates even more delightful is their user-friendly nature. In editable PDF format, customization becomes a breeze. Simply input your party details—date, time, venue, and any additional information—and your personalized invitations are ready to go.
Whether you're hosting a birthday barbecue, a themed costume party, or an elegant soirée, these Colorful and Bright Birthday Invitation Templates cater to various party styles and preferences. Make your birthday celebration truly pop with these lively and ready-to-use templates, ensuring that your guests are not only invited but eagerly anticipating a burst of joy and color on your special day!
Download Information
This following instruction will show you how to download and open the template. Here they are:
Scroll-up a bit and you should see the provided link that says "Download Free … Invitation here", point your mouse pointer there and click it.
Click "Download" and Tap "Enter" to start the download process.
Edit the file using Adobe Reader or Foxit Reader or any PDF editor.Party Decoration items: Like Curtain, Table Cloth, Balloons, Cups, Plates and many more.