Hey everyone! Today, I'll guide you through the process of creating your own party invitation cards effortlessly, ensuring a great first impression.
(Stay tuned for numerous useful tips on selecting the perfect printing paper to help you save money. So, stay tuned!)
Seeking Inspiration & Design Templates
This stage is undeniably one of the most crucial aspects of creating any invitation cards. While finding inspiration might initially seem straightforward, searching for the perfect design template can lead you to explore various sites. Can you relate? I've been in the same situation.
How about I share with you my latest design? Let's dive in!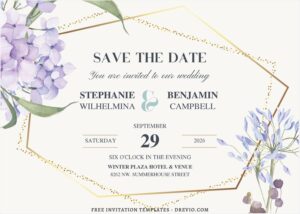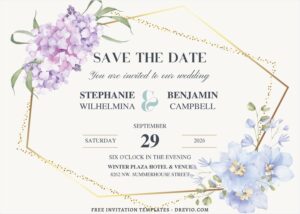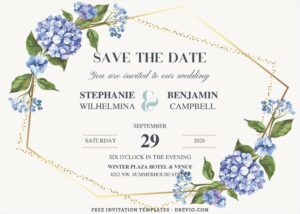 There are three distinct designs available, and you can download them for free as long as they are for personal use. What do we have in store for today's design? To begin, you might have already come across it – this design represents the "Current Standard" in Party Invitation Cards, particularly in 2023. It features a stunning Gold Text-Frame with a unique Geometric Style design.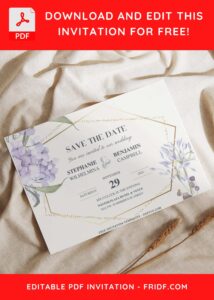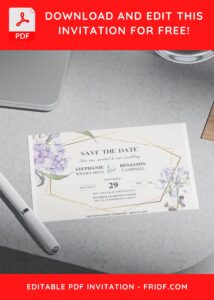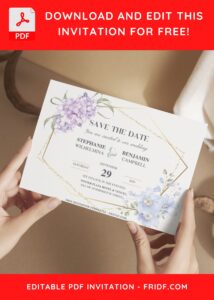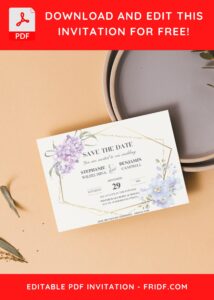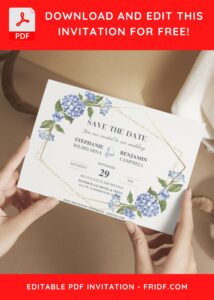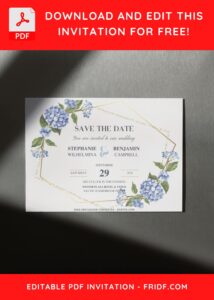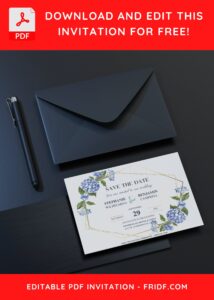 DOWNLOAD FREE EDITABLE PDF INVITATION HERE
Furthermore, you'll find a couple of exquisite flowers as decorations. For instance, there are three different types of flowers, each distinguished not only by its type but also by its color and finishes. From roses to sunflowers, each has been crafted with a "Watercolor" style painting.
Have you made up your choice?
If you already had something in your mind, then the next step would be downloading our template to your device. To download our template, isn't that hard, by the way, you just need to follow this guide:
Download Information
This following instruction will show you how to download and open the template. Here they are:
Scroll-up a bit and you should see the provided link that says "Download Free … Invitation here", point your mouse pointer there and click it.
Click "Download" and Tap "Enter" to start the download process.
Edit the file using Adobe Reader or Foxit Reader or any PDF editor.