With our delightful Monster Alien-themed birthday and baby shower invitation templates, you can embark on an intergalactic adventure. Planning parties for my children is always a joy for me as a mother, and these templates add an extra layer of cuteness to the occasion. Consider a world in which friendly, colorful monsters and aliens coexist to create a whimsical and playful atmosphere for your child's special day.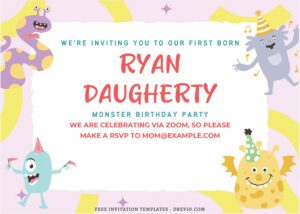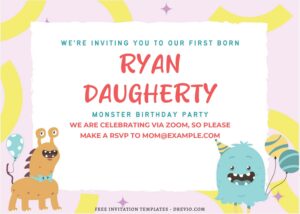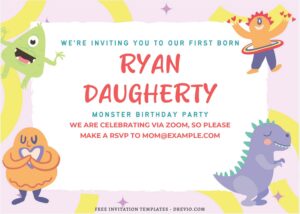 The vivid designs feature adorable extraterrestrial beings, each with its own unique charm – from googly eyes to friendly smiles. These templates capture the essence of childhood wonder and imagination, making them perfect for both birthdays and baby showers. As a mom who appreciates the importance of creating lasting memories, I find these invitations to be a delightful way to set the tone for a fun-filled and lively celebration.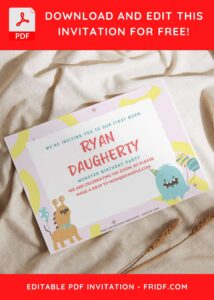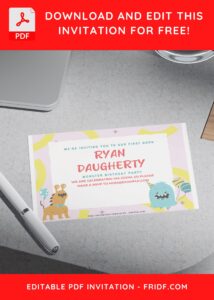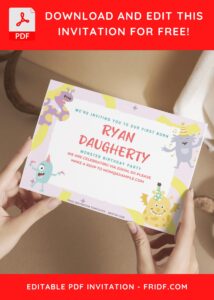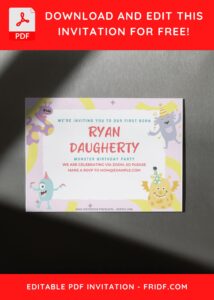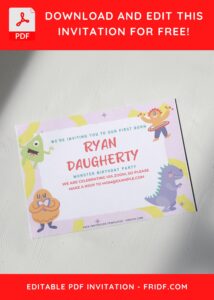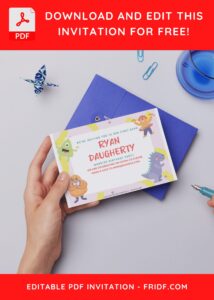 DOWNLOAD FREE EDITABLE PDF INVITATION HERE
The vibrant color palette and charming characters are sure to capture the attention and excitement of little ones, making them eager to join in the festivities. With editable text options, personalizing the invitations becomes a breeze, allowing you to include all the necessary details for your event. Choose the adorable world of Monster Aliens for your child's celebration and watch as the magic unfolds in every invitation!
Download Instruction
Scroll-up a bit and you should see the provided link that says "Download … PDF Invitation here", point your mouse pointer there and click it.
You are going to see One-Drive Page in seconds and now you can download the file by clicking the download button or drop-down arrow.
Tap "Enter" to start the download process.
Edit the file using Adobe Reader or Foxit Reader or any PDF editor.