As a young bride immersed in the enchantment of wedding planning, the search for the perfect wedding invitations became a delightful journey. The Spring Garden-themed PDF wedding invitation templates available on this site caught my eye, and I couldn't be more thrilled with my discovery.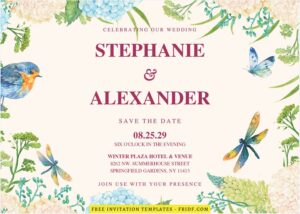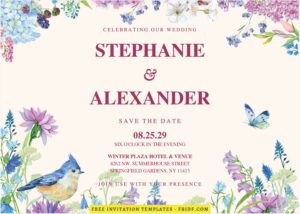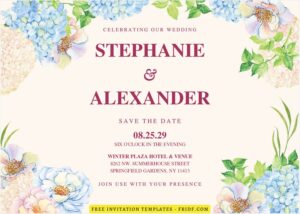 The invitations boast a stunning array of flowers, including Lavender, aster, magnolia, daisy, sakura/cherry blossom, tulip, lily, rose, and more, creating a botanical masterpiece that aligns perfectly with the essence of a springtime celebration. Each bloom is intricately designed, offering a burst of color and freshness to set the tone for the joyous occasion.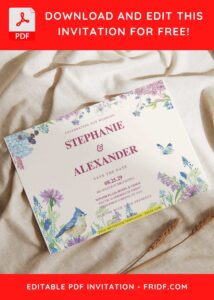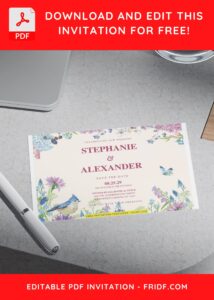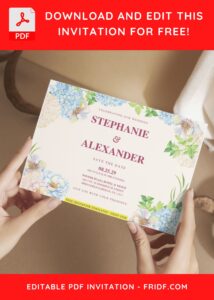 What truly sets these templates apart is the addition of beautiful birds and butterflies. Their presence adds a whimsical touch, symbolizing the beginning of a new chapter with grace and elegance. The harmonious blend of floral elements, birds, and butterflies creates invitations that are not just pieces of paper but works of art that encapsulate the spirit of love and new beginnings.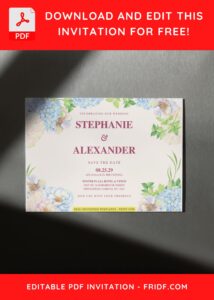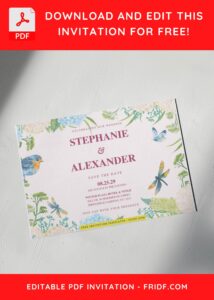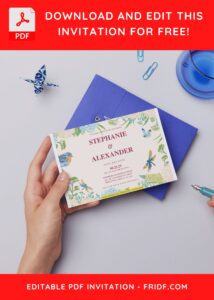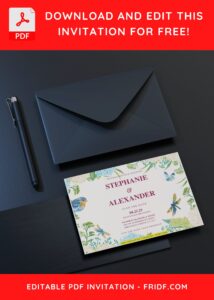 DOWNLOAD FREE EDITABLE PDF INVITATION HERE
These Spring Garden-themed invitations have added a layer of magic to my wedding preparations, promising a celebration that is not only beautiful but also reflective of the love and nature-inspired romance that defines this special season.
Extras
You may get this "Questions" running around in your mind, like "Is it already comes in Printable Format? Can I customize the template? What's the best printing paper? Okay, I got your back. Here are a few lists that you need understand,
Download Instruction
Scroll-up a bit and you should see the provided link that says "Download … PDF Invitation here", point your mouse pointer there and click it.
You are going to see Microsoft OneDrive Page in seconds and now you can download the file by clicking the download button or drop-down arrow (Almost on the top right of your display)
Tap "Enter" to start the download process.
Edit the file using Adobe Reader or Foxit Reader or any PDF editor.