Hello, mom! With our captivating Sofia the First Birthday Invitation Templates, which vividly depict the winter wonderland, set off on an enchanted voyage! These templates provide a captivating design that encapsulates Sofia's fairy-tale adventures, making them ideal for a young mother organizing a birthday celebration for her little princess.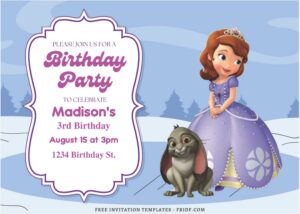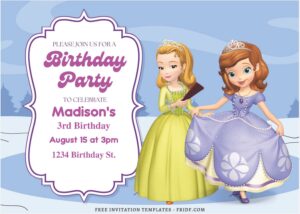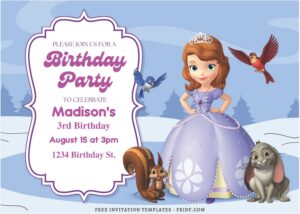 Imagine the delight on your daughter's face when she receives an invitation featuring a winter-themed backdrop adorned with beautiful silhouettes against the sky. The cute bracket-style text frame adds a touch of elegance, creating a perfect space to customize the party details. And, of course, Sofia and her friends grace the card, adding a magical touch that will transport your child to the royal world of Enchancia.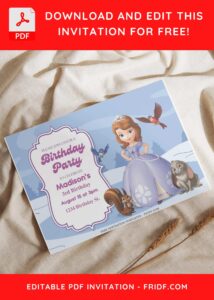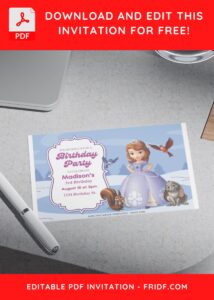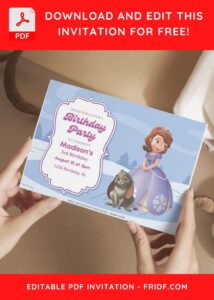 Download our Sofia the First Birthday Invitation Templates to make your little one's special day even more memorable. With the winter scenery, adorable characters, and customizable elements, you're sure to create an invitation that sets the stage for a royal celebration filled with joy and enchantment. Let the winter magic unfold!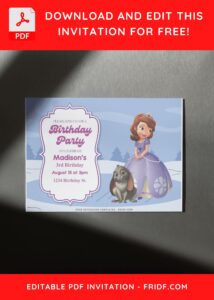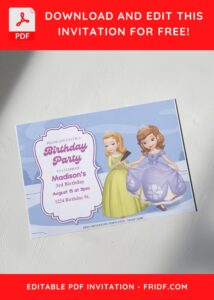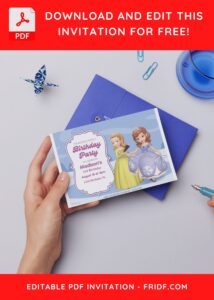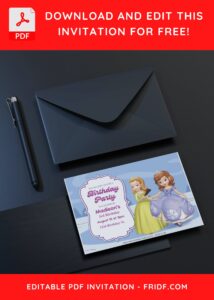 DOWNLOAD FREE EDITABLE PDF INVITATION HERE
Download Instruction
Scroll-up a bit and you should see the provided link that says "Download … PDF Invitation here", point your mouse pointer there and click it.
You are going to see One-Drive Page in seconds and now you can download the file by clicking the download button or drop-down arrow.
Tap "Enter" to start the download process.
Edit the file using Adobe Reader or Foxit Reader or any PDF editor.