Get ready for a dino-mite birthday celebration with our adorable and bright Dino Ranch-themed PDF birthday invitation templates! These charming designs promise to transport your little ones to a world of prehistoric fun and excitement.
Each invitation is a work of art, featuring a beautiful design that showcases the scenic beauty of Dino Ranch. Imagine inviting your guests to the party with an invitation that includes cartoon grass, a sunny sky, fluffy clouds, and more, creating a lively and engaging atmosphere right from the start.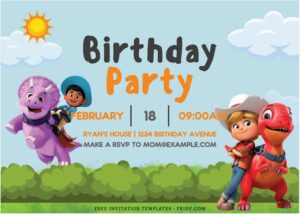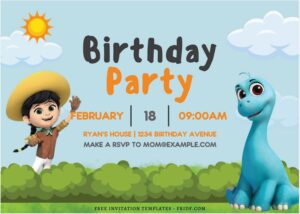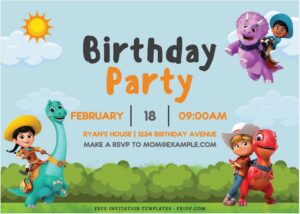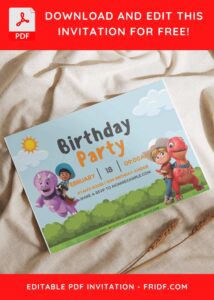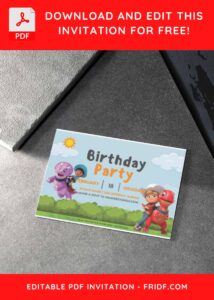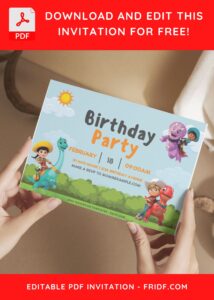 What makes these templates truly special are the adorable Dino Ranch characters that join the party! From friendly dinosaurs to lovable creatures, each character adds a delightful touch to the overall design. Your little ones and their friends will be thrilled to see their favorite Dino Ranch pals on the invitation.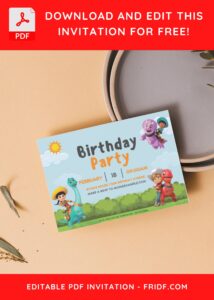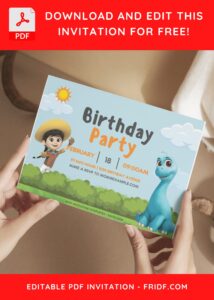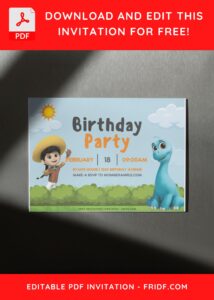 The templates also come with editable pre-written text, making it easy for you to add your personalized party details. Whether you're celebrating in the backyard, at a park, or in a dino-themed play area, these invitations set the perfect tone for a roaring good time.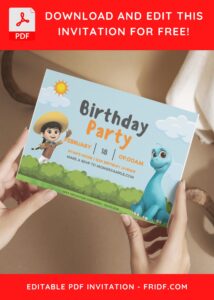 DOWNLOAD FREE EDITABLE PDF INVITATION HERE
Make your child's birthday extra special with these Dino Ranch-themed invitations. The bright and vibrant colors, coupled with the cute characters and scenic elements, make these templates a standout choice for a fun and memorable celebration. Let the adventure begin with these delightful Dino Ranch invitations!
Download Instruction
Scroll-up a bit and you should see the provided link that says "Download … PDF Invitation here", point your mouse pointer there and click it.
You are going to see Microsoft Onedrive Page in seconds and now you can download the file by clicking the download button or drop-down arrow (Almost on the top right of your display)
Tap "Enter" to start the download process.
Edit the file using Adobe Reader or Foxit Reader or any PDF editor.