As a young bride immersed in the enchantment of wedding planning, the quest for the perfect wedding invitations unfolded as a delightful journey. The Spring Garden-themed PDF wedding invitation templates showcased on this site instantly captured my attention, marking an exhilarating discovery.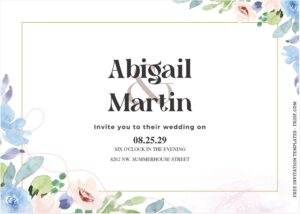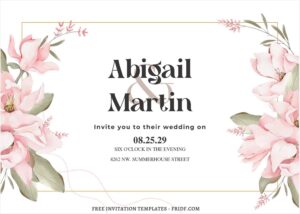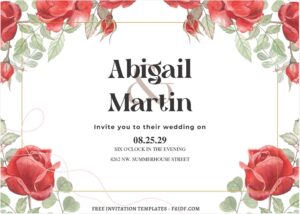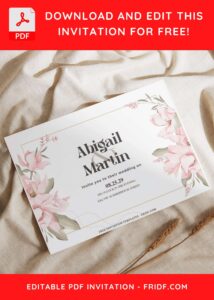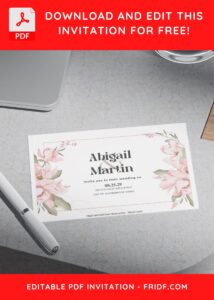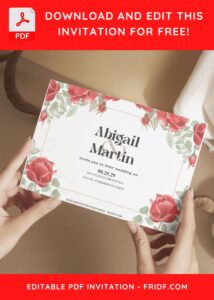 What distinguishes these templates is the incorporation of a beautiful variety of flowers. Their inclusion imparts a whimsical touch, symbolizing the commencement of a new chapter with grace and elegance. The seamless fusion of floral elements, accompanied by cursive lines and clean white background, results in invitations that transcend being mere pieces of paper; they emerge as artistic expressions encapsulating the essence of love and new beginnings.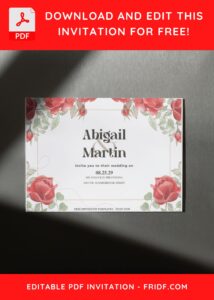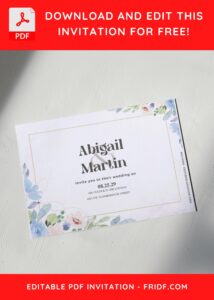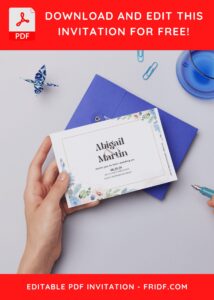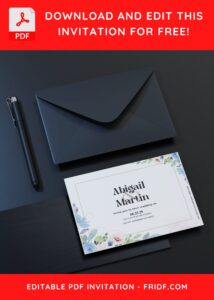 DOWNLOAD FREE EDITABLE PDF INVITATION HERE
Download Information
Follow this instruction to download our templates:
Scroll-up a bit and you should see the provided link that says "Download Free … Invitation here", point your mouse pointer there and click it.
You are going to see Google Drive Page in seconds and now you can download the file by clicking the download button or drop-down arrow (Almost on the top right of your display)
Tap "Enter" to start the download process.
Edit the file using Adobe Reader or Foxit Reader or any PDF editor.
Additional Tips
For printing material, you can get some information from Google. Carefully think which paper material that suit your best, either Cardstock or Linen or even Kraft paper. Most paper has various kinds of colors, textures, as well as thicknesses. The universal standard for printing-sizes is 5×7 inches.