Whether you're orchestrating a lively birthday celebration or planning a romantically themed wedding, our extensive selection is at your disposal, and the best part – it's all free. That's just a brief introduction, so let's delve into the captivating offerings we have prepared for you today. Get ready to immerse yourself in a striking collection inspired by the allure of botanical gardens, a theme that promises to add a touch of nature's beauty to your invitations.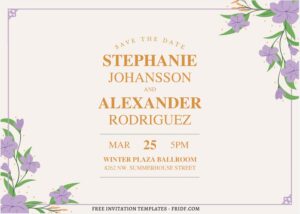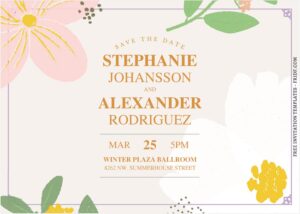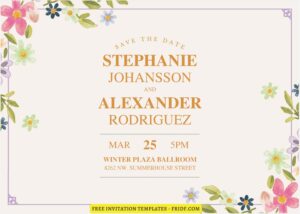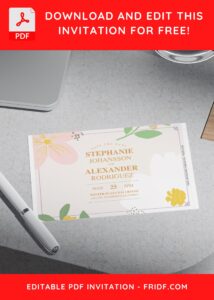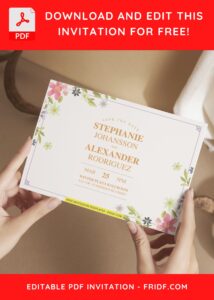 The overarching design embraces a soft color palette, evident in each meticulously crafted detail. While individual elements may exude vibrancy, I've carefully infused them with "watercolor" inspired hues to ensure an overall tone of elegance and minimalism. Among the array of botanical wonders featured, you'll encounter the timeless beauty of roses, the enchanting allure of magnolias, and the delicate charm of lilies, all seamlessly integrated to transform these cards into veritable masterpieces. With such captivating elements, there's truly no reason to let these exquisite designs slip through your fingers.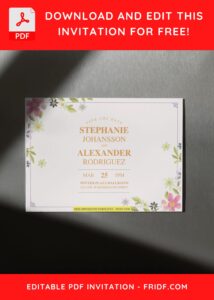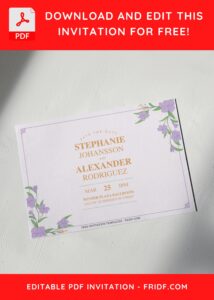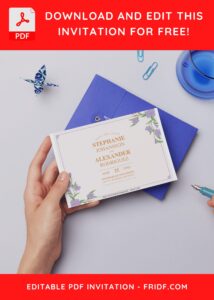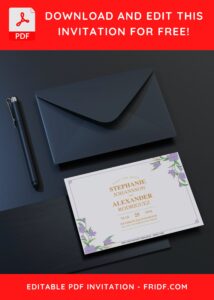 DOWNLOAD FREE EDITABLE PDF INVITATION HERE
Download Information
Follow this instruction to download our templates:
Scroll-up a bit and you should see the provided link that says "Download Free … Invitation here", point your mouse pointer there and click it.
You are going to see Onedrive Drive Page in seconds and now you can download the file by clicking the download button or drop-down arrow (Almost on the top right of your display)
Tap "Enter" to start the download process.
Edit the file using Adobe Reader or Foxit Reader or any PDF editor.