As you fly high on the journey of planning your special day, these templates offer a unique blend of sophistication and simplicity, capturing the essence of modern elegance.
The hand-drawn elements add a personalized touch to your invitations, setting them apart from standard designs. The inclusion of daisies brings a sense of purity and innocence, peonies exude romance and prosperity, while the greenery adds a touch of natural beauty. This combination creates a harmonious and visually stunning composition that mirrors the beauty of your upcoming union.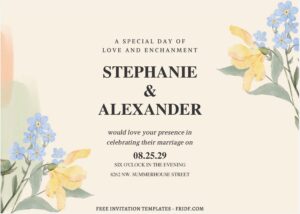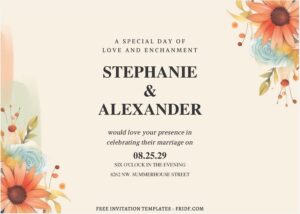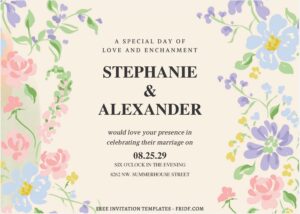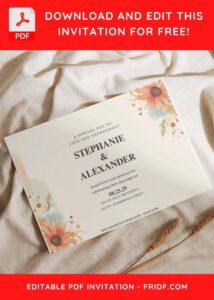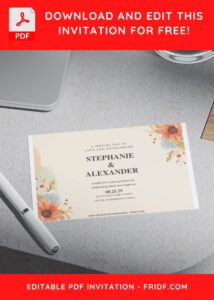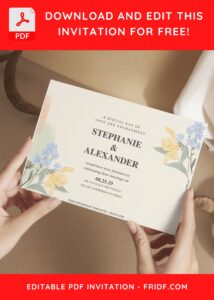 The minimalist design ensures that every detail serves a purpose, allowing the flowers and greenery to take center stage. The clean lines and simplicity make these templates versatile, fitting seamlessly into various wedding themes, whether you're planning a garden celebration or an intimate city affair.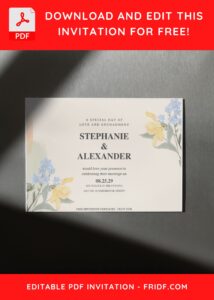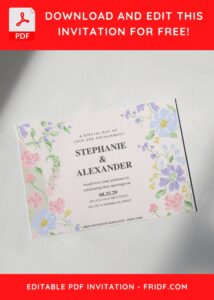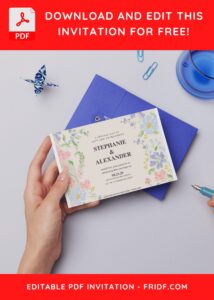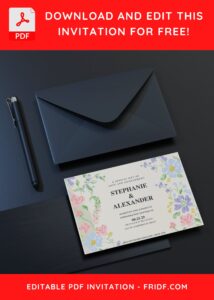 DOWNLOAD FREE EDITABLE PDF INVITATION HERE
          One of the standout features of these templates is their user-friendly nature. The PDF format allows for easy customization, enabling you to effortlessly add your event details, personalize the text, and make these invitations uniquely yours. With this level of flexibility, you have the freedom to express your individual style while maintaining the overall aesthetic.
In a world filled with wedding invitation options, these chic hand-drawn templates stand out for their timeless appeal and contemporary flair. They serve as a perfect choice for couples seeking invitations that strike the delicate balance between modern sophistication and the enduring charm of handcrafted elements. Make a statement with your wedding invitations by choosing these gorgeous and minimalist chic designs that encapsulate the essence of your love story.
Download Information
Follow this instruction to download our templates:
Scroll-up a bit and you should see the provided link that says "Download Free … Invitation here", point your mouse pointer there and click it.
You are going to see Microsoft OneDrive Page in seconds and now you can download the file by clicking the download button or drop-down arrow (Almost on the top right of your display)
Tap "Enter" to start the download process.
Edit the file using Adobe Reader or Foxit Reader or any PDF editor.