While it's crucial to carefully choose your wedding attire to look stunning on your big day, it's equally important to ensure that your party stationery reflects your wedding style. Your invitation serves as the initial introduction to your wedding, providing guests with essential details about the upcoming event.
We've curated a selection of our favorite invitations that strike the perfect balance between beauty and simplicity. If you aspire to achieve a clean, simple, and aesthetic look for your wedding, these designs are an excellent choice.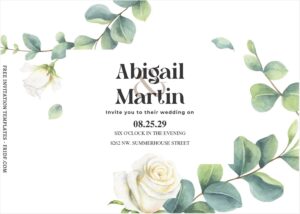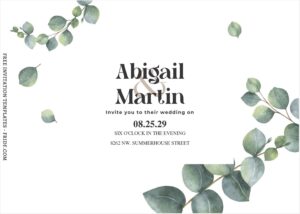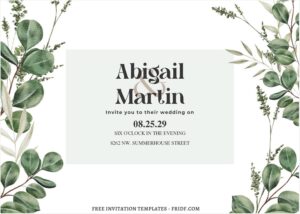 Many are already acquainted with the realistic approach often associated with greenery art, right? However, this collection deviates from that norm. It showcases the exceptional beauty of "Hand drawn" graphics, offering a unique perspective for your party décor and stationery. Each foliage, such as Silver Dollar Eucalyptus, is meticulously depicted with astonishing details, complemented by an aesthetic watercolor finish that perfectly suits modern events. Embrace the charm of these hand-drawn elements to set the tone for a wedding celebration that balances simplicity and sophistication.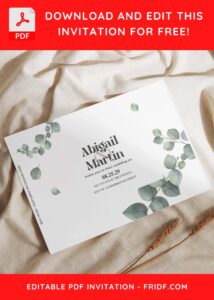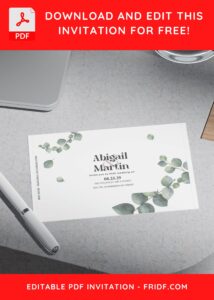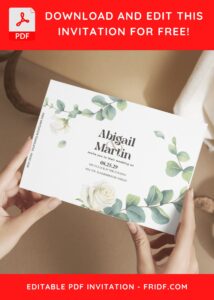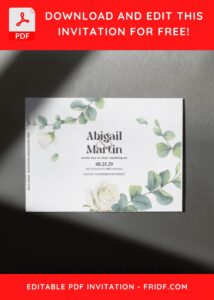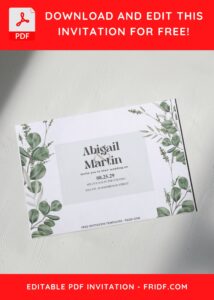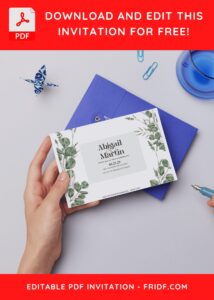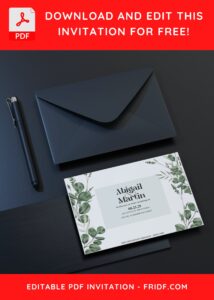 DOWNLOAD FREE EDITABLE PDF INVITATION HERE
Download Information
This following instruction will show you how to download and open the template. Here they are:
Scroll-up a bit and you should see the provided link that says "Download Free … Invitation here", point your mouse pointer there and click it.
Click "Download" and Tap "Enter" to start the download process.
Edit the file using Adobe Reader or Foxit Reader or any PDF editor.
If you choose to send out the invites digitally, like using social media platform, it'd be much easier for you to do that. Since the file comes in PDF file-format, you can even download or edit the template file in your smartphone, insert your text onto the template and send it to your guest through Twitter, Facebook, Instagram and other type of social media platform you had.