Elevate the sophistication and romance of your birthday celebration with our Fancy Romantic Gold Glitter Silhouettes and Floral Line Art-themed PDF Birthday Invitation Templates. This exquisite collection is designed to infuse your invitations with a touch of glamour and timeless elegance, making your birthday party a truly memorable event.
The templates feature intricate and delicate gold glitter silhouettes combined with graceful floral line art, creating a harmonious blend of sophistication and romance. The use of gold glitter adds a touch of luxury and celebration, while the floral line art brings an element of timeless beauty to the overall design.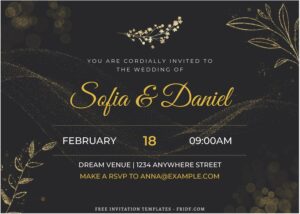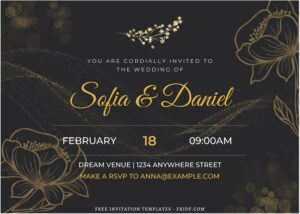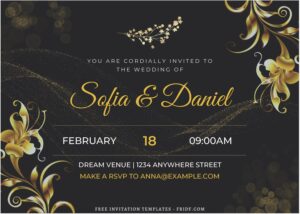 Each template in this collection boasts a unique and enchanting arrangement of silhouettes and floral elements. Whether it's a graceful silhouette of a woman, delicate flowers, or intricate vines, these designs are meticulously crafted to capture the essence of a fancy and romantic celebration.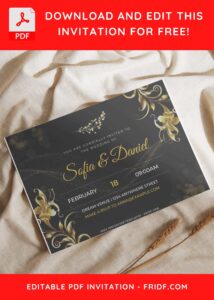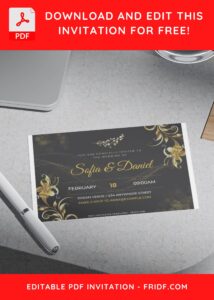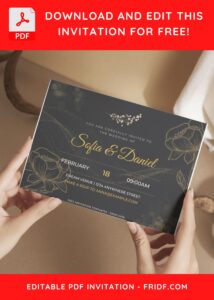 The gold glitter detailing adds a sparkly and festive touch, making these templates perfect for a birthday bash with a touch of glamour. The combination of elegant silhouettes and delicate florals creates a visually stunning invitation that will impress your guests and set the tone for a refined celebration.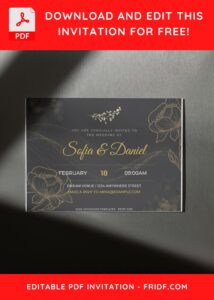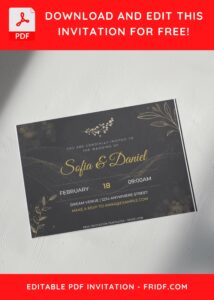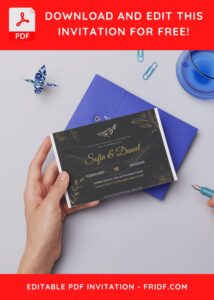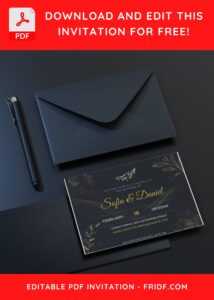 DOWNLOAD FREE EDITABLE PDF INVITATION HERE
          Customization is a breeze with these user-friendly templates. You can easily add your personalized text, including event details and any special messages, giving you the flexibility to tailor the invitations to your specific birthday celebration.
Make a statement with your birthday invitations using the Fancy Romantic Gold Glitter Silhouettes and Floral Line Art-themed PDF Birthday Invitation Templates. Set the stage for an elegant and romantic birthday celebration that will leave a lasting impression on your guests.
Download Information
This following instruction will show you how to download and open the template. Here they are:
Scroll-up a bit and you should see the provided link that says "Download Free … Invitation here", point your mouse pointer there and click it.
Click "Download" and Tap "Enter" to start the download process.
Edit the file using Adobe Reader or Foxit Reader or any PDF editor.