With our beautiful and cute watercolor under the sea themed PDF birthday invitation templates which is perfect for celebrating your little one's special day, these invitations transport your guests to a magical underwater realm filled with adorable sea creatures and vibrant ocean scenes.
The meticulously crafted design captures the essence of life under the sea, featuring charming elements such as seahorses, mermaids, sea turtles, bubbles, and a captivating ocean background. The watercolor technique adds a touch of whimsy and a burst of color, creating an invitation that is both visually stunning and irresistibly cute.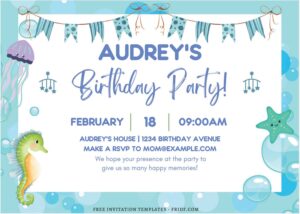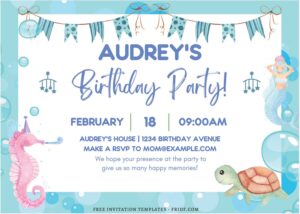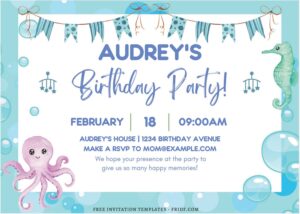 Imagine the excitement on your child's face as they receive an invitation adorned with playful seahorses, graceful mermaids, and friendly sea turtles. The under the sea theme brings a sense of adventure and wonder, making it a delightful choice for a birthday celebration. The vibrant colors and adorable characters set the tone for a fun-filled event that will be cherished by both kids and parents alike.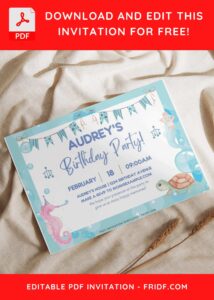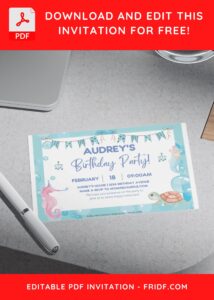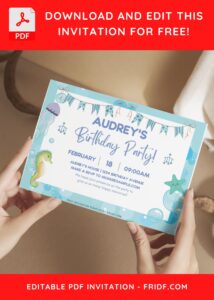 These templates not only showcase the beauty of underwater life but also provide a glimpse into the fantastical world where imagination knows no bounds. The carefully curated details, from the intricate sea creatures to the bubbly ocean background, make these invitations a charming and unique choice for a birthday party that promises to be a memorable splash of joy. Bring the magic of the ocean to your celebration and let the under the sea theme create a birthday experience that will leave a lasting impression on your little one and their guests.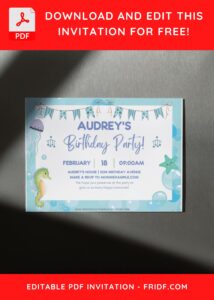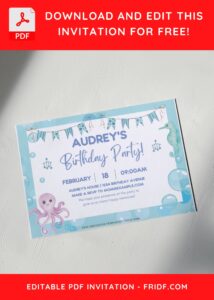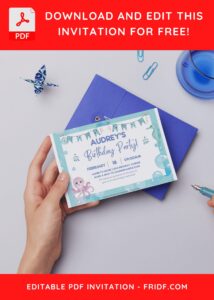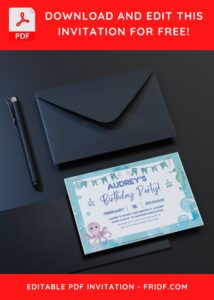 DOWNLOAD FREE EDITABLE PDF INVITATION HERE
Download Information
Follow this instruction to download our templates:
Scroll-up a bit and you should see the provided link that says "Download Free … Invitation here", point your mouse pointer there and click it.
You are going to see Microsoft Onedrive Page in a mere second and now you can download the file by clicking the download button or drop-down arrow (Almost on the top right of your display)
Tap "Enter" to start the download process.
Edit the file using Adobe Reader or Foxit Reader or any PDF editor.