As a parent, I recognize the significance of selecting the ideal theme to elevate your child's birthday into a truly extraordinary celebration. And what could be more whimsical and captivating than a mermaid-themed party? From invitations to party favors, decorations, and treats, you can infuse the enchantment of mermaids into every facet of your event.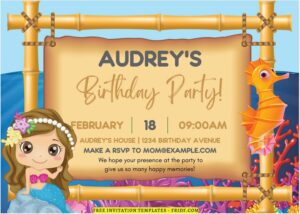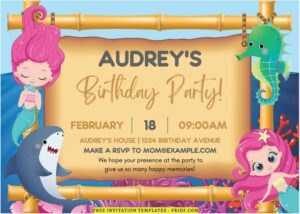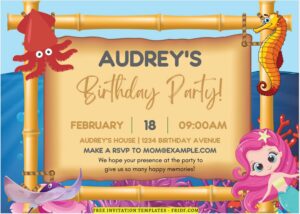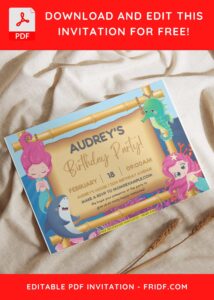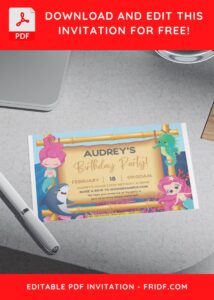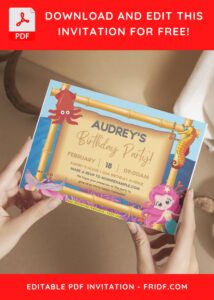 If you're on the lookout for mermaid party concepts, consider yourself fortunate because we present a delightful solution – our 3+ Mermaid Party Birthday Invitation Templates crafted to enhance your daughter's birthday celebration. These invitations are thoughtfully designed and showcase all the enchanting elements of the sea in charming cartoon forms, including the stylish mermaid herself!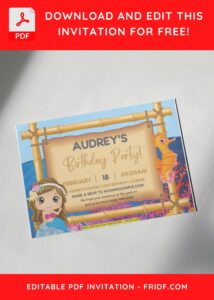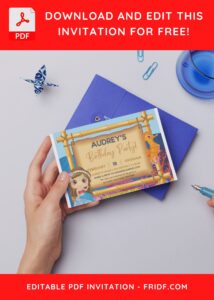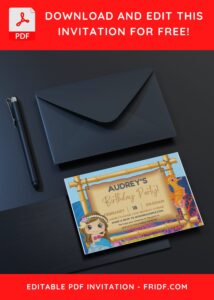 DOWNLOAD FREE EDITABLE PDF INVITATION HERE
Download Information
Follow this instruction to download our templates:
Scroll-up a bit and you should see the provided link that says "Download Free … Invitation here", point your mouse pointer there and click it.
You are going to see Microsoft Onedrive Page in a mere second and now you can download the file by clicking the download button or drop-down arrow (Almost on the top right of your display)
Tap "Enter" to start the download process.
Edit the file using Adobe Reader or Foxit Reader or any PDF editor.