Get ready to spook and celebrate in style with our Mummy Themed PDF Birthday Invitation Templates! If you're planning a Halloween night birthday bash, these invitations are the perfect way to set the eerie and festive tone for your party.
The mummy theme adds a touch of mystery and fun to your celebration. Imagine your guests receiving these unique invitations featuring adorable and spooky mummy illustrations. The templates showcase creatively wrapped mummies, creating a playful and festive atmosphere that perfectly suits a Halloween birthday party.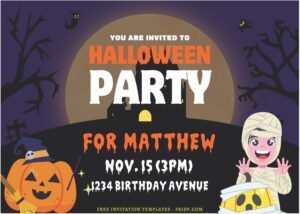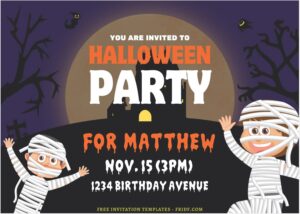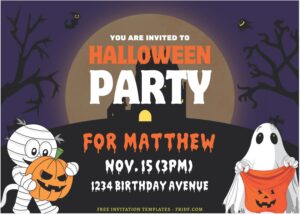 The design incorporates classic Halloween colors like orange and black, creating a visually striking and cohesive look. The playful mummy characters bring a sense of excitement and anticipation, making these invitations ideal for a night filled with tricks, treats, and birthday fun.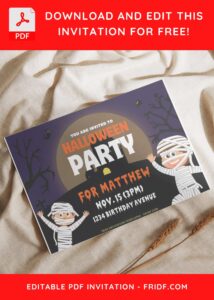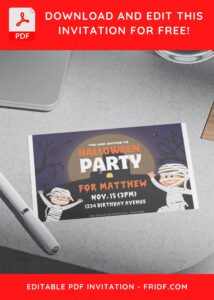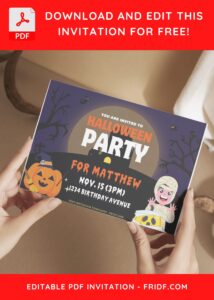 Not only do these templates set the stage for an unforgettable celebration, but they also make party planning a breeze. The editable PDF format allows you to personalize the invitations with your party details, ensuring a customized touch that reflects your unique style.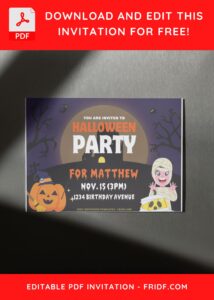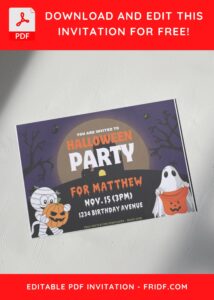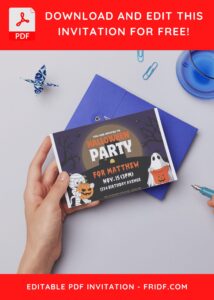 DOWNLOAD FREE EDITABLE PDF INVITATION HERE
Whether you're hosting a costume party, pumpkin carving extravaganza, or a spooky movie night, these Mummy Themed Birthday Invitations are the perfect way to kick off the festivities. Get ready for a night of laughter, scares, and memorable moments with these creatively designed templates that capture the spirit of Halloween in a delightfully mummified way!
Download Information
Follow this instruction to download our templates:
Scroll-up a bit and you should see the provided link that says "Download Free … Invitation here", point your mouse pointer there and click it.
You are going to see Microsoft Onedrive Page in a mere second and now you can download the file by clicking the download button or drop-down arrow (Almost on the top right of your display)
Tap "Enter" to start the download process.
Edit the file using Adobe Reader or Foxit Reader or any PDF editor.