For an extended period, individuals have been adding various elements to their homes not just for the aesthetic appeal but also to infuse each room with a distinct fragrance.
Flowers have gained immense popularity among home decor enthusiasts, as well as couples planning weddings, owing to their incredible diversity, attractiveness, and current trendiness. This has prompted people to consider and utilize flowers for various purposes, especially in party decor and stationery.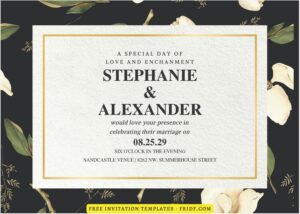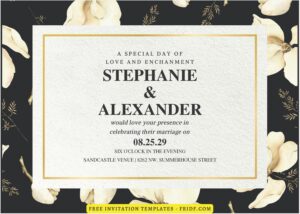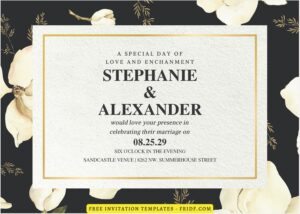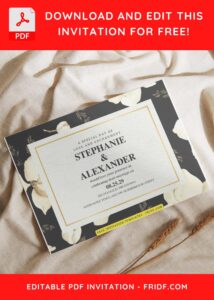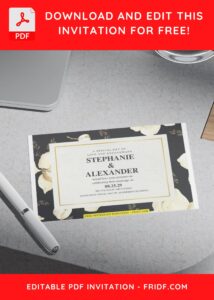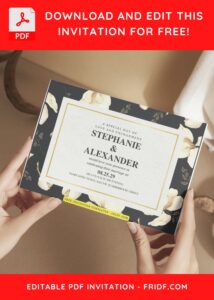 Anemone, poppy, and magnolia stand out as popular choices for enhancing the ambiance of garden and rustic weddings. I appreciate how the featured collection today seamlessly blends a modern and rustic aesthetic in an elegant and sophisticated manner, incorporating beautiful hand-painted watercolor flowers. Whether you're aiming for a country or rustic feel while still maintaining a refined look, I believe this invitation is an ideal choice regardless of the season.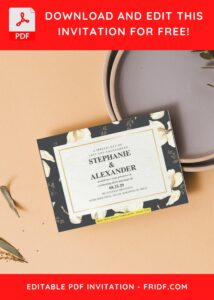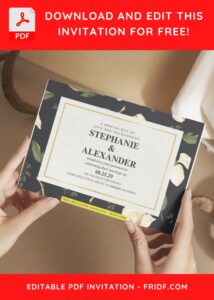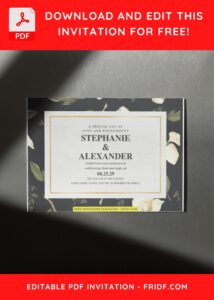 DOWNLOAD FREE EDITABLE PDF INVITATION HERE
Have you made up your choice?
If you already had something in your mind, then the next step would be downloading our template to your device. To download our template, isn't that hard, by the way, you just need to follow this guide:
Download Information
This following instruction will show you how to download and open the template. Here they are:
Scroll-up a bit and you should see the provided link that says "Download Free … Invitation here", point your mouse pointer there and click it.
Click "Download" and Tap "Enter" to start the download process.
Edit the file using Adobe Reader or Foxit Reader or any PDF editor.