Why is the pirate party such a favorite among many?
Ahoy there, mateys! It's time to celebrate, and you've found the perfect spot. A little buccaneer named Arthur is turning four — a splendid reason for a swashbuckling celebration. Arthur is the son of one of my dearest friends, and we used to share the same dorm about a decade ago. Time flies!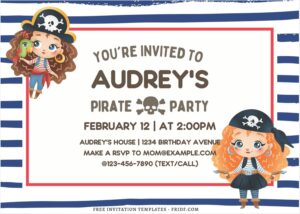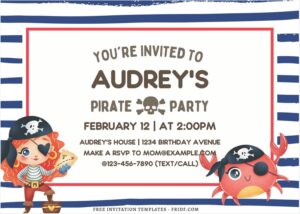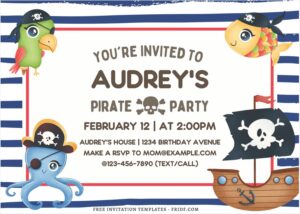 This collection draws inspiration from Arthur's recent birthday bash, where he was absolutely obsessed with a Pirate theme, and fortunately, his mom granted his wish. It served as a great source of inspiration for me. After that day, I dedicated my efforts to seeking inspiration, asking around, and making a few mistakes during the sketching process.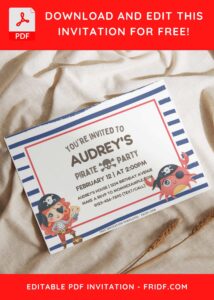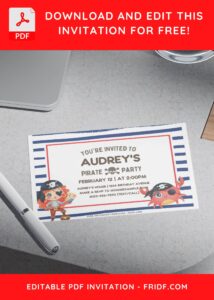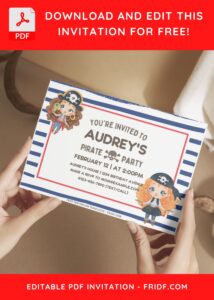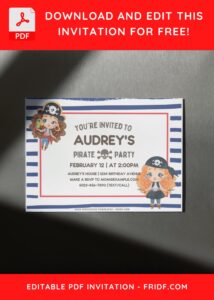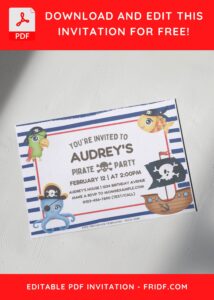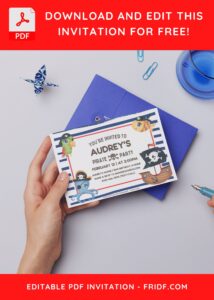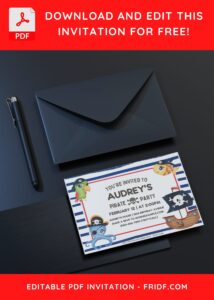 DOWNLOAD FREE EDITABLE PDF INVITATION HERE
Fortunately, I managed to complete it not too long ago. Moms, believe me! Your upcoming party will be extraordinary if you choose this as your party invitation. The template includes eight different designs, all in landscape orientation, filled with numerous charming elements. As the title suggests, the card comes complete with Pirate-themed decorations such as a Pirate Vessel, Treasure Chest, Papyrus Scroll/Treasure Map, and, of course, an adorable Pirate character to represent your little one ready to invite their crew to party in the house.
Download Information
Follow this instruction to download our templates:
Scroll-up a bit and you should see the provided link that says "Download Free … Invitation here", point your mouse pointer there and click it.
You are going to see Microsoft Onedrive Page in a mere second and now you can download the file by clicking the download button or drop-down arrow (Almost on the top right of your display)
Tap "Enter" to start the download process.
Edit the file using Adobe Reader or Foxit Reader or any PDF editor.