For couples seeking wedding invitations that seamlessly blend style and eco-consciousness, these greenery-themed wedding invitations are the perfect choice! A homage to the natural world, these invitations showcase exquisite leaves, captivating flowers, and various elements inspired by nature.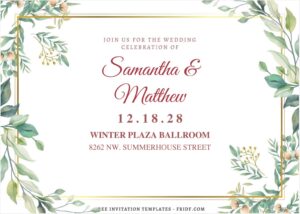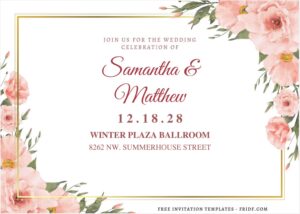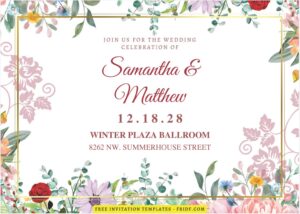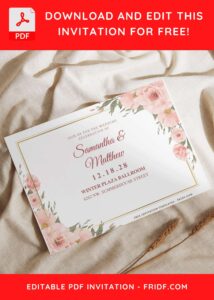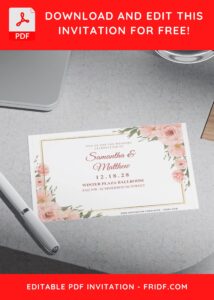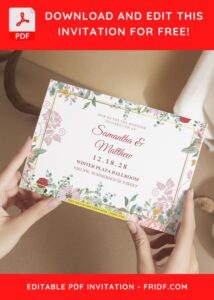 Ideal for environmentally conscious couples, these invitations offer a sustainable option that aligns with a commitment to protecting the planet. The added convenience of an editable PDF file format allows for extensive customization, ensuring that each invitation becomes a unique reflection of the couple's style and preferences. Choose these greenery wedding invitations to make a stylish statement while contributing to a more sustainable and eco-friendly celebration of love.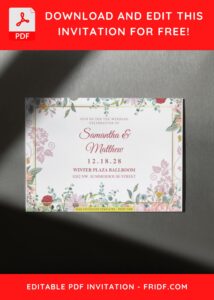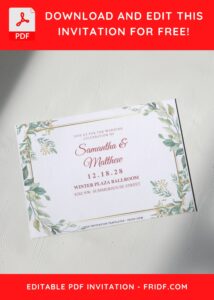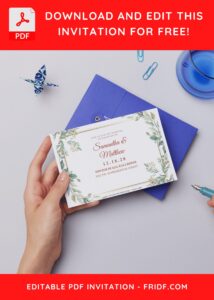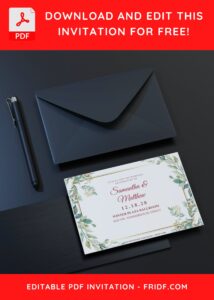 DOWNLOAD FREE EDITABLE PDF INVITATION HERE
Download Information
This following instruction will show you how to download and open the template. Here they are:
Scroll-up a bit and you should see the provided link that says "Download Free … Invitation here", point your mouse pointer there and click it.
Click "Download" and Tap "Enter" to start the download process.
Edit the file using Adobe Reader or Foxit Reader or any PDF editor.
Once the editing process is finished, you can jump on the last step and prepare all the goodies. To print the template, you need to prepare the "Material", such as Printing Papers, and Inks. The best option that you can go for is, using Card-stock paper, for the inks, just use or buy any Inks (Note: Must compatible with your device), Canon Inks for Canon device, and so on.