Greetings, everyone! The surge in popularity of DIY party invitation templates has proven to be a valuable resource for numerous young couples and parents keen on independently organizing their events. Why is that, you ask? Well, in today's era of easy internet access, the possibilities for learning seem boundless. You can freely explore and draw inspiration, mastering the art of crafting diverse invitation card styles for your gatherings, all conveniently available on our website.
For today's dose of inspiration (with my ongoing enchantment with the allure of spring foliage), I present three designs of White Lily Flower invitation templates below.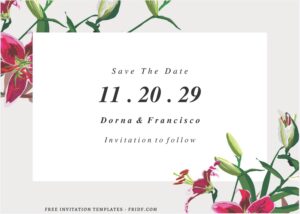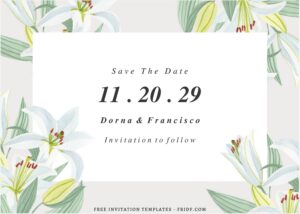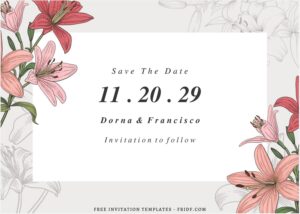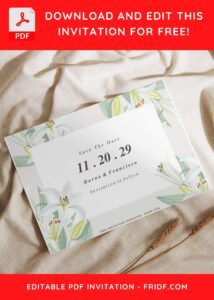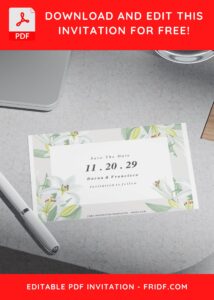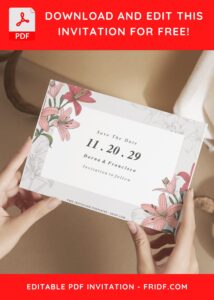 Embrace the charm of garden and floral-themed stationery, effortlessly setting the ideal tone for your upcoming event. We've curated a myriad of design ideas, providing ample space for your creativity to flourish. This collection showcases intricately crafted watercolor illustrations, featuring the timeless elegance of white lilies and delicate baby's breath, imparting a touch of exquisite class and beauty to the overall design.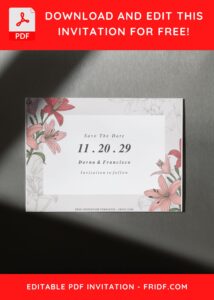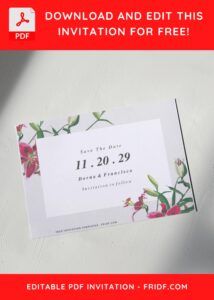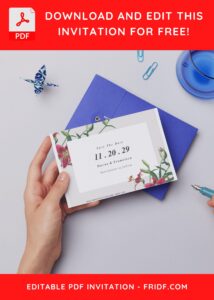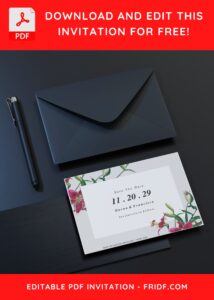 DOWNLOAD FREE EDITABLE PDF INVITATION HERE
Download Information
Follow this instruction to download our templates:
Scroll-up a bit and you should see the provided link that says "Download Free … Invitation here", point your mouse pointer there and click it.
You are going to see Microsoft OneDrive Page in seconds and now you can download the file by clicking the download button or drop-down arrow (Almost on the top right of your display)
Tap "Enter" to start the download process.
Edit the file using Adobe Reader or Foxit Reader or any PDF editor.
Additional Tips
For printing material, you can get some information from Google. Carefully think which paper material that suit your best, either Cardstock or Linen or even Kraft paper. Most paper has various kinds of colors, textures, as well as thicknesses. The universal standard for printing-sizes is 5×7 inches.