The templates feature a breathtaking floral frame that surrounds your wedding details, creating a visual spectacle that sets the tone for a joyous and romantic celebration. Each petal and bloom is intricately illustrated, showcasing the diversity and vibrancy of spring and summer florals. The color palette is a harmonious blend of bold and vivid hues, reflecting the energy and warmth of these seasons.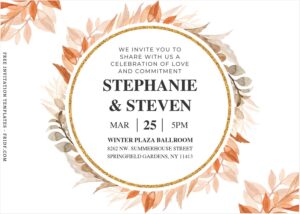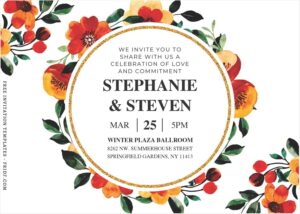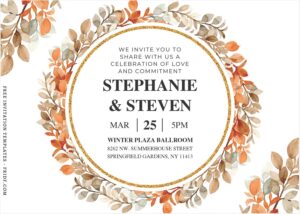 Whether you're planning a garden wedding, a beach ceremony, or any outdoor celebration, these invitations are the perfect choice to convey the spirit of nature's renewal. The floral frame not only adds a touch of elegance but also symbolizes the growth and blossoming love between the couple.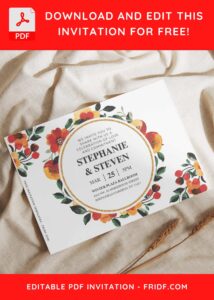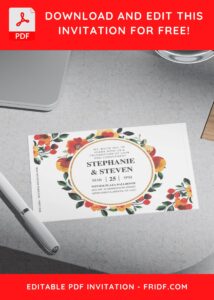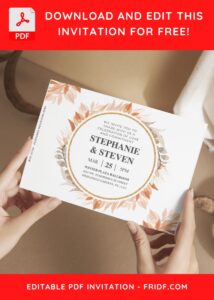 The templates offer easy customization in PDF format, allowing you to personalize the text and details to match your wedding theme and style. From classic to contemporary, these Vibrant Floral Frame invitations cater to a range of tastes, making them versatile and suitable for various wedding aesthetics.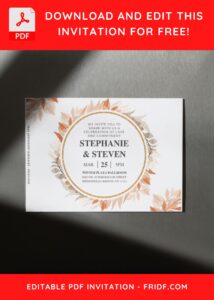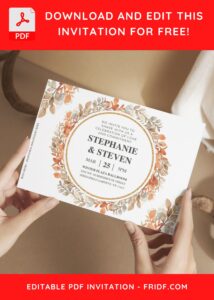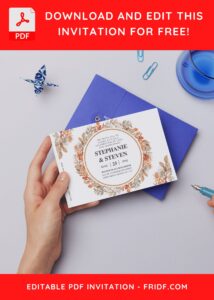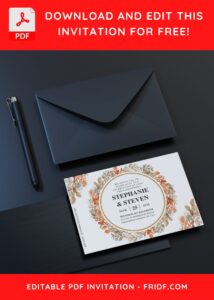 DOWNLOAD FREE EDITABLE PDF INVITATION HERE
Incorporate the magic of spring and summer into your wedding stationery, and let the Vibrant Floral Frame themed invitations be the first glimpse of the beauty that awaits your guests. Make your wedding a memorable affair with invitations that mirror the magnificence of the seasons and set the stage for a love-filled celebration.
Download Information
This following instruction will show you how to download and open the template. Here they are:
Scroll-up a bit and you should see the provided link that says "Download Free … Invitation here", point your mouse pointer there and click it.
Click "Download" and Tap "Enter" to start the download process.
Edit the file using Adobe Reader or Foxit Reader or any PDF editor.
Additional Information
Okay. You have seen it right? What do you think about these one, folks? Hope you enjoyed by how it looks and now you've got one of your job finished. Then you can start to browse and prepare all the material, like these following items,
Printing Paper: Card-stock, or Linen, Kraft, or other type of papers.
Wisely choose the printing paper, which one is suitable with your needs as well as your budget.