Embrace the charm of rustic bohemian weddings with our exquisite Greenery and Floral themed PDF wedding invitation templates. These designs encapsulate the essence of a free-spirited celebration, blending the rustic allure of nature with the romantic beauty of blooming flowers.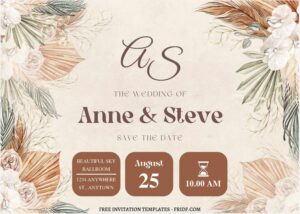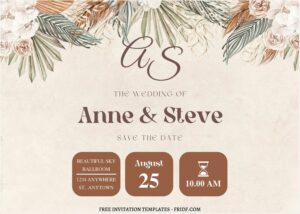 The templates feature a stunning combination of greenery and florals arranged in a rustic frame, creating an inviting and enchanting atmosphere. The design reflects the bohemian spirit, with a focus on organic elements, wildflowers, and a touch of whimsy. The greenery adds an earthy and natural feel, while the flowers bring a soft and romantic touch to the overall aesthetic.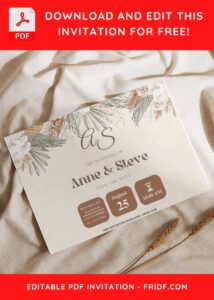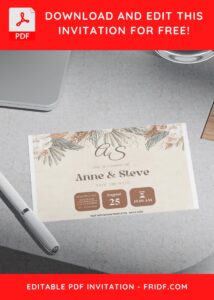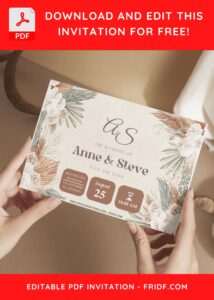 Rustic bohemian weddings are known for their relaxed and unconventional style, and these invitations capture that essence perfectly. The color palette is inspired by nature, with muted greens, earthy browns, and soft floral tones, creating a harmonious and visually appealing composition.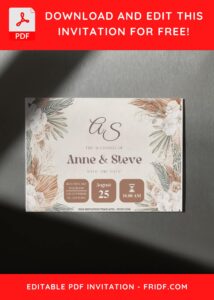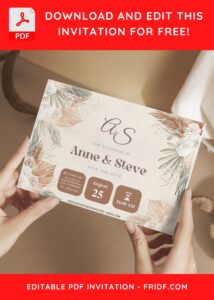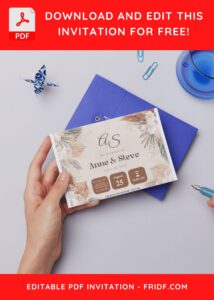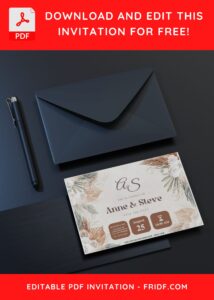 DOWNLOAD FREE EDITABLE PDF INVITATION HERE
          The templates are designed in a PDF format, allowing for easy customization of the wedding details. From outdoor ceremonies to barn weddings and garden celebrations, these invitations are versatile enough to complement various rustic bohemian settings.
Whether you're a boho-chic couple or simply drawn to the rustic elegance of nature, these Greenery and Floral themed invitations provide a captivating introduction to your wedding day. Set the tone for a unique and memorable celebration with invitations that mirror the organic beauty and romantic allure of a rustic bohemian wedding.
Download Information
Follow this instruction to download our templates:
Scroll-up a bit and you should see the provided link that says "Download Free … Invitation here", point your mouse pointer there and click it.
You are going to see Google Drive Page in seconds and now you can download the file by clicking the download button or drop-down arrow (Almost on the top right of your display)
Tap "Enter" to start the download process.
Edit the file using Adobe Reader or Foxit Reader or any PDF editor.