In every facet of our designs, we draw inspiration from the latest trends, ensuring they can be tailored to suit your specific needs—an anticipation we eagerly embrace. If you were to inquire, "Do you have any recommendations for a party invitation in line with the 2022 trends?" my immediate response would undoubtedly be Floral. This concept or theme is irreplaceable, evolving and improving with each passing year.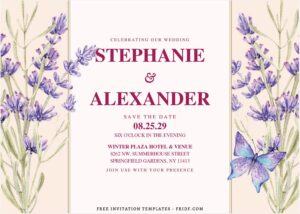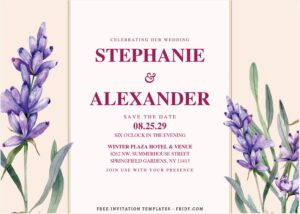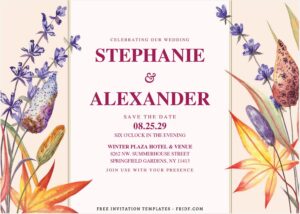 Considering the average cost of wedding invitations typically falls between $400-$600, it can significantly impact various aspects of your celebration. Striking a balance and maintaining a reasonable price point is crucial. However, the narrative has shifted, thanks to the availability of free DIY invitation templates like these.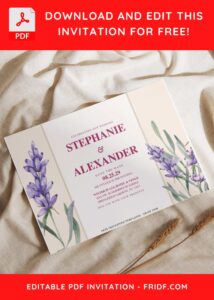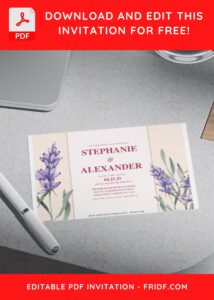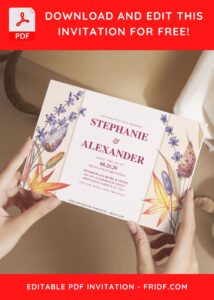 The growing number of couples opting for a DIY approach demonstrates that this trend is not merely a passing phase but a clever and enduring solution to overcome the high production costs. This exquisite collection, with its captivating colors and additional elements such as geometric patterns and gold finishes, has already proven its charm.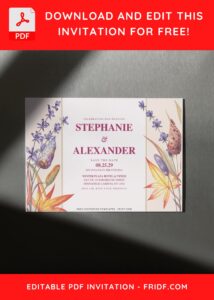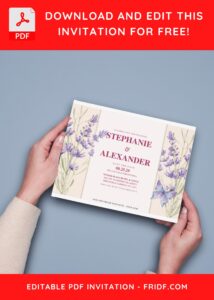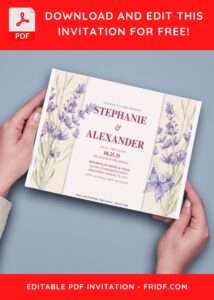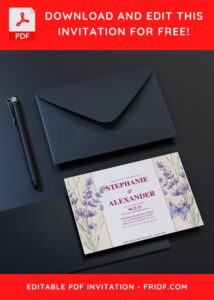 DOWNLOAD FREE EDITABLE PDF INVITATION HERE
And it doesn't stop there. These beauties come equipped with a convenient feature, allowing you to personalize them instantly and effortlessly. While you can customize the card by adding your text and party information, it's evident that editing the final design is not possible.
Download Information
Follow this instruction to download our templates:
Scroll-up a bit and you should see the provided link that says "Download Free … Invitation here", point your mouse pointer there and click it.
You are going to see Microsoft OneDrive Page in a mere second and now you can download the file by clicking the download button or drop-down arrow (Almost on the top right of your display)
Tap "Enter" to start the download process.
Edit the file using Adobe Reader or Foxit Reader or any PDF editor.