Celebrate the union of love with our gorgeous and whimsical Watercolor Floral Love Bird themed PDF wedding invitation templates. These enchanting designs seamlessly blend the romantic allure of watercolor florals with the charm of love birds, creating a truly captivating invitation for your special day.
The templates feature intricately painted watercolor flowers in soft, pastel hues, creating a dreamy and romantic backdrop for your wedding details. Adorned with the presence of love birds, these invitations bring a touch of whimsy and symbolism to your celebration, representing the love and unity shared between the couple.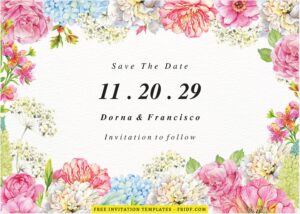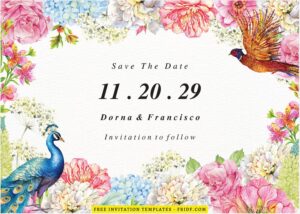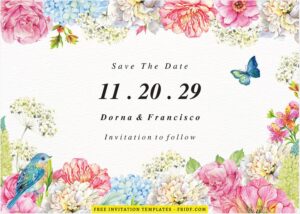 The color palette, ranging from blush pinks to serene greens and blues, adds an air of elegance and sophistication to the overall design. The delicate details and artistic rendering of the love birds perched among the blossoms contribute to the invitation's unique and timeless appeal.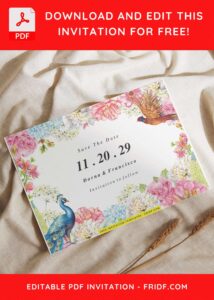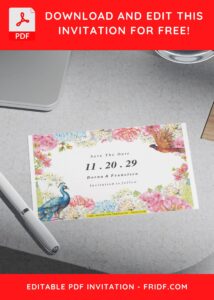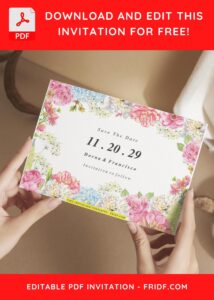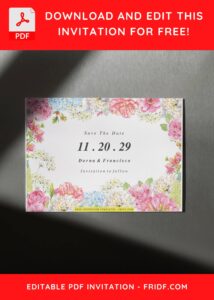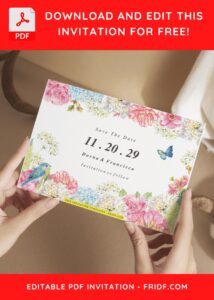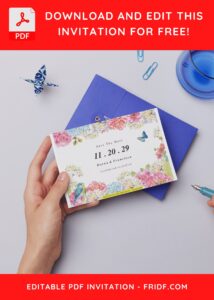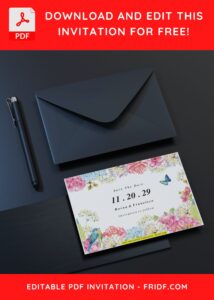 DOWNLOAD FREE EDITABLE PDF INVITATION HERE
          These Watercolor Floral Love Bird themed wedding invitations provide a perfect balance of sophistication and charm, making them an ideal choice for couples seeking a romantic and whimsical touch for their wedding stationery. Easily customizable in PDF format, these templates offer a hassle-free solution to create invitations that reflect the essence of your love story, setting the perfect tone for your magical day. Let the beauty of watercolor florals and the symbolism of love birds make your wedding invitations a work of art that speaks volumes about your love and commitment.
Download Information
This following instruction will show you how to download and open the template. Here they are:
Scroll-up a bit and you should see the provided link that says "Download Free … Invitation here", point your mouse pointer there and click it.
Click "Download" and Tap "Enter" to start the download process.
Edit the file using Adobe Reader or Foxit Reader or any PDF editor.