Infuse your designs with a delicate touch of nature by incorporating elegant flowers and a touch of sparkling glitter. Explore the diverse array of layouts, colors, and textures for frames and choose those that align with your creative vision. Whether you're drawn to lush greenery bouquets or captivating green backdrops that command attention, these Elegant Gold Magnolia invitation concepts offer something to suit your taste. Don't miss the chance to explore this collection!
Flowers are a customary presence at weddings, ranging from modern to traditional choices. However, if you're seeking an alternative to petal-centric designs, foliage presents an excellent option, either as an accent or a prominent design feature. Embrace the diverse offerings of nature.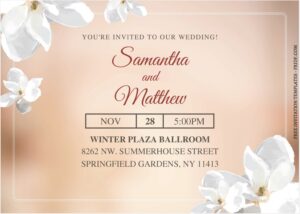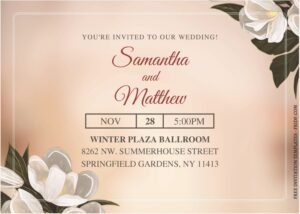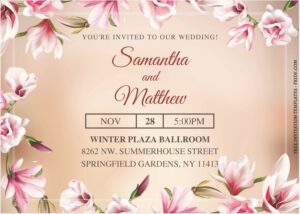 This collection provides an excellent opportunity to incorporate the nuances that greenery can bring to your design. Opting for a modern approach, each element is presented in a fresh and aesthetically pleasing manner, featuring choices like eucalyptus and ferns. After thorough research, the captivating Magnolia became the focus, offering a tasteful infusion of green and a touch of "white" to fill clean spaces.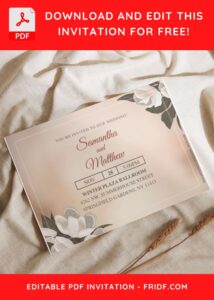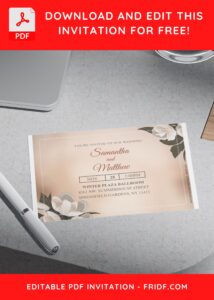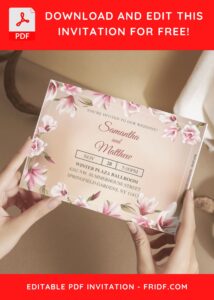 The classic, crisp appearance of this collection is further enhanced by utilizing a unique background with a paper grain-like texture and sparkling rose gold accents. Additionally, there's ample room for creative input, with intentionally left blank spaces to accommodate your party's detailed information.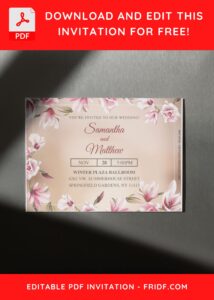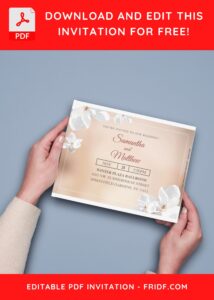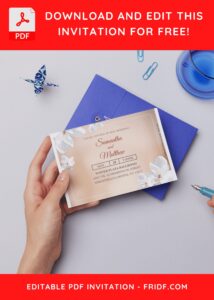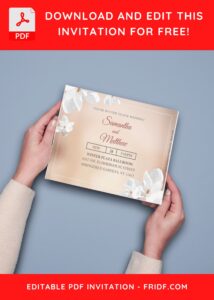 DOWNLOAD FREE EDITABLE PDF INVITATION HERE
Download Information
Follow this instruction to download our templates:
Scroll-up a bit and you should see the provided link that says "Download Free … Invitation here", point your mouse pointer there and click it.
You are going to see Microsoft OneDrive Page in a mere second and now you can download the file by clicking the download button or drop-down arrow (Almost on the top right of your display)
Tap "Enter" to start the download process.
Edit the file using Adobe Reader or Foxit Reader or any PDF editor.