Unveil the enchanting world of spooky cuteness with our Little Dracula and Vampire-themed birthday and baby shower invitation templates. These charming designs add a touch of spookiness to your celebrations while maintaining an adorable and playful tone. Imagine a delightful ensemble of little Draculas and vampires, complete with tiny capes, fangs, and bewitching smiles, creating an irresistibly cute ambiance for your special event.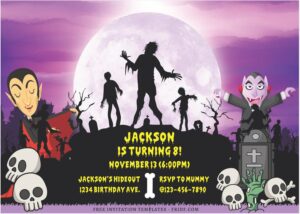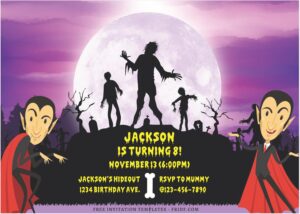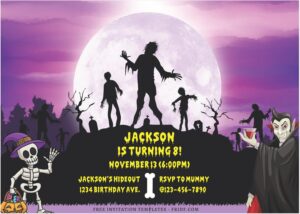 Whether you're hosting a birthday party or a baby shower, these templates offer a unique twist to the traditional spooky theme. The playful illustrations and vibrant colors bring a sense of whimsy to the spooky characters, making them perfect for children and those who appreciate a touch of adorable fright.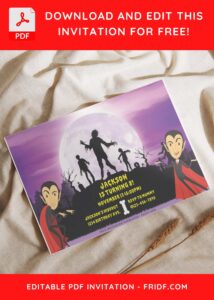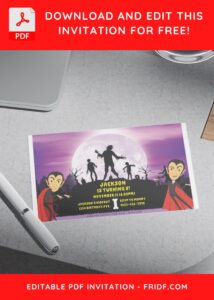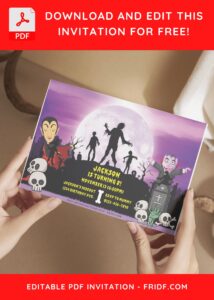 The versatility of these templates allows you to tailor them to your specific event, with editable text options to include all the essential details. Set the stage for a celebration filled with giggles and spook-tastic joy as you invite your guests to join in the festivities. Embrace the magic of little Draculas and vampires, and let the cuteness of these invitations enchant everyone who receives them!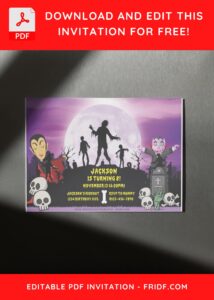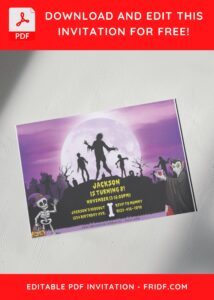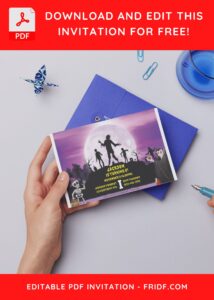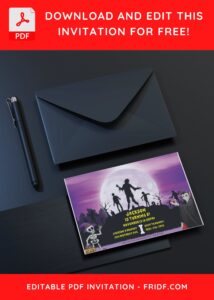 DOWNLOAD FREE EDITABLE PDF INVITATION HERE
Extras
You may get this "Questions" running around in your mind, like "Is it already comes in Printable Format? Can I customize the template? What's the best printing paper? Okay, I got your back, folks. Here are a few lists that you need understand,
Download Instruction
Scroll-up a bit and you should see the provided link that says "Download … PDF Invitation here", point your mouse pointer there and click it.
You are going to see One-Drive Page in seconds and now you can download the file by clicking the download button or drop-down arrow.
Tap "Enter" to start the download process.
Edit the file using Adobe Reader or Foxit Reader or any PDF editor.