Choosing the color scheme for your wedding design is a matter of personal style, and with a plethora of color combinations and design inspiration available, the options can be overwhelming. While intricate and detailed designs have their charm, there's a strong case to be made for simplicity, especially when it comes to the most timeless color for weddings: white.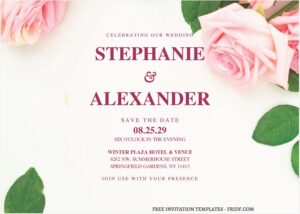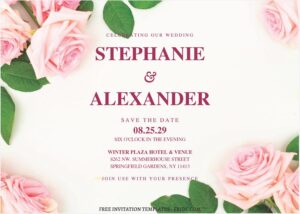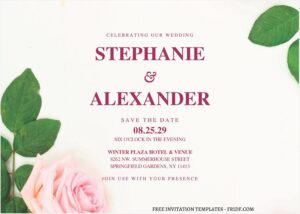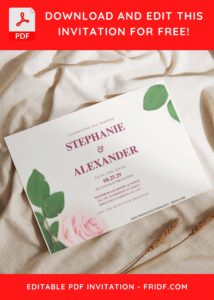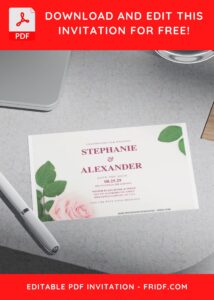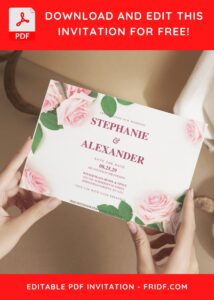 According to experts, color palettes come and go with trends, but an all-white palette ensures that your wedding colors stand the test of time without feeling dated. It provides a classic and elegant touch that transcends passing fads. Embracing simplicity with a white color scheme can have a lasting and impactful effect on the overall aesthetic.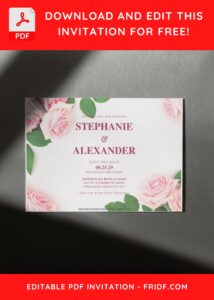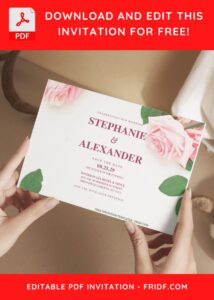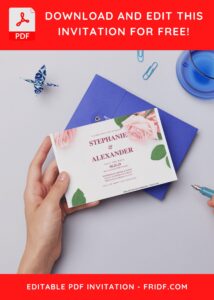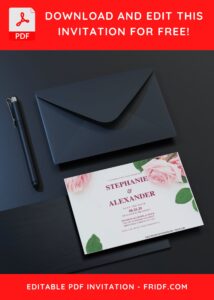 DOWNLOAD FREE EDITABLE PDF INVITATION HERE
Opting for a white rose theme adds an extra layer of beauty to any wedding, regardless of the season. The versatility of white roses allows them to seamlessly complement any other colors you choose. Integrating white roses into various aspects of your wedding decor offers a simple yet stunning way to incorporate this timeless floral element into your celebration.
Have you made up your choice?
If you already had something in your mind, then the next step would be downloading our template to your device. To download our template, isn't that hard, by the way, you just need to follow this guide:
Download Information
This following instruction will show you how to download and open the template. Here they are:
Scroll-up a bit and you should see the provided link that says "Download Free … Invitation here", point your mouse pointer there and click it.
Click "Download" and Tap "Enter" to start the download process.
Edit the file using Adobe Reader or Foxit Reader or any PDF editor.