Introducing the Scooby-Doo Trick or Treat movie special birthday invitation, designed to add an extra layer of charm and lasting memories to any birthday celebration. This editable PDF collection is tailored for Halloween-themed birthday parties, creating a captivating atmosphere for a night to remember. The invitation showcases a spooky backdrop, featuring a vivid moon, bats, stars, and a haunting cemetery, setting the perfect tone for a memorable event.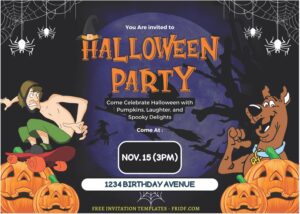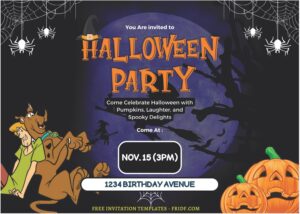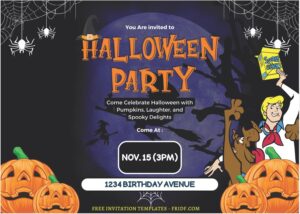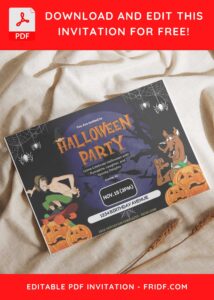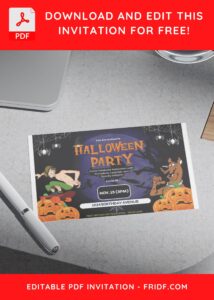 The invitation's wording is not only catchy but also captivating, encouraging guests to partake in the fun. With colorful text and customizable fields, you can make the invitation even more personal. The true highlight, however, is the delightful cartoon illustration, depicting beloved Scooby-Doo characters in various Halloween costumes. Their joyful expressions are sure to bring smiles and enthusiasm to your birthday party, accentuated by the vivid, cheerful colors in the illustration.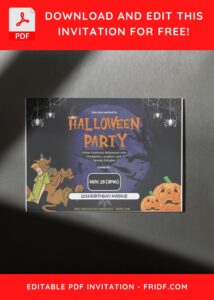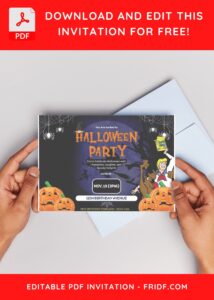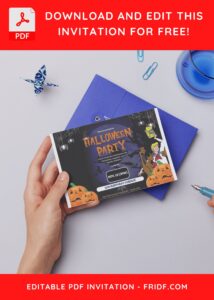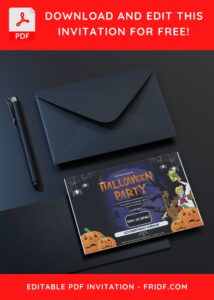 DOWNLOAD FREE EDITABLE PDF INVITATION HERE
This invitation boasts a spooky theme and vibrant illustrations, evoking a sense of delightful adventure. Moreover, its editable PDF format empowers you to personalize the invitation, adding a distinct touch that reflects your style and individuality. So, if you're keen on elevating your forthcoming birthday party to the next level, ensure this special collection finds its place on your list. Its appeal is bound to make it a crowd-pleaser and a memorable addition to your celebration!
Have you made up your choice?
If you already had something in your mind, then the next step would be downloading our template to your device. To download our template, isn't that hard, by the way, you just need to follow this guide:
Download Information
This following instruction will show you how to download and open the template. Here they are:
Scroll-up a bit and you should see the provided link that says "Download Free … Invitation here", point your mouse pointer there and click it.
Click "Download" and Tap "Enter" to start the download process.
Edit the file using Adobe Reader or Foxit Reader or any PDF editor.
For the printing material you can use card-stock paper, it's commonly used for wedding invitation. It comes in a variety of textures, colors and thicknesses – choose which one is suitable for you. The standard print sizes of the invitation card are 5×7" and vice versa, if you want to set them in landscape orientation card.