Prepare for a spook-tacular birthday celebration with our Super Fun Vampirina Themed PDF Birthday Invitation Templates! These templates are perfect for all ages and ideal for those who love Halloween celebrations. Whether you're a fan of the adorable Disney character Vampirina or you simply enjoy the eerie vibes of Halloween, these templates are designed to bring a thrilling and memorable experience to your party guests.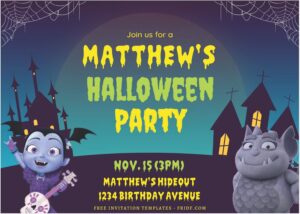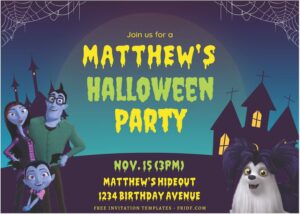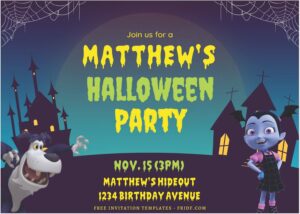 The templates feature enchanting and spooky designs, including a moonlit background, creepy castle silhouettes, bats soaring in the night, and eerie tree branches. These elements combine to create a fun and spooky atmosphere that's perfect for a Halloween-themed birthday party.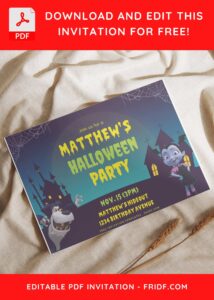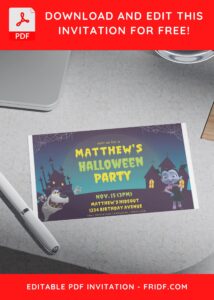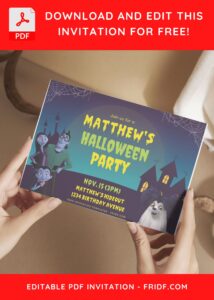 Our Vampirina templates are not just visually appealing; they also offer the convenience of editable text. You can easily customize the wording to suit your party's details and make it truly unique. The templates are versatile and suitable for all age groups, making them an excellent choice for kids, teens, and even adults who are young at heart.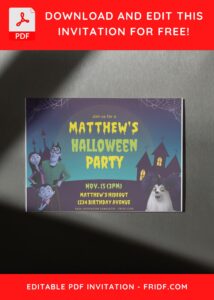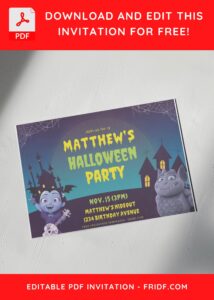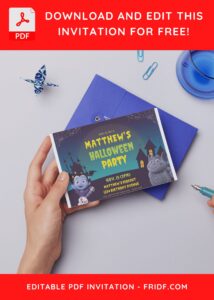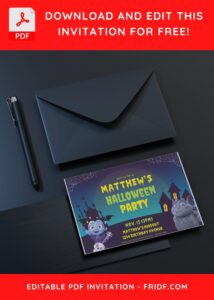 DOWNLOAD FREE EDITABLE PDF INVITATION HERE
Your Halloween celebration will be elevated to a new level with these Vampirina-themed invitations, and your guests will be thrilled to join in the spooky fun. So, whether you're throwing a birthday party for yourself, a family member, or a friend, our Vampirina templates are the perfect choice to set the tone for a fang-tastic celebration! Get ready to embark on a thrilling adventure with Vampirina and her friends.
Download Instruction
Scroll-up a bit and you should see the provided link that says "Download … PDF Invitation here", point your mouse pointer there and click it.
You are going to see One-Drive Page in seconds and now you can download the file by clicking the download button or drop-down arrow.
Tap "Enter" to start the download process.
Edit the file using Adobe Reader or Foxit Reader or any PDF editor.